Hello again! I'm back with another monthly subscription box to review and this time, it is
Oyatsu Box
, another company that ships directly from Japan. There are 3 kinds of
Oyatsu Boxes
to choose from, namely: Dagashi box, Washoku box and the Premium Box. Each box costs $25 and is of free shipping worldwide except the Dagashi box which costs only $14. The box they sent me was the Oyatsu Premium box and here are its contents.
( Also, Please Buy Me Coffee if you want ❤ )

Their premium box typically contains 10-14 full sized treats and a premium gachapon and for that month, it was Pok
é
mon. For those who are interested in their other boxes, the Dagashi box contains traditional Japanese sweets and a DIY Candy kit while the Washoku contains instant ramen, senbei, cakes, tea and coffee from Japan.
The
Oyatsu Box
was actually plain red but the only part that can be seen in that picture is the inner part haha. Just before seeing the contents, you can find their card for that month along with the information about the snacks they sent you on its back side.
The first items I got were a Monster Hunter energy drink flavored candy (left), a gacha (middle) and a Splatoon Gummy in orange and melon soda flavors. I personally preferred the orange (orange) flavored over the melon soda one (green) since the melon tasted too artificial. Like I mentioned a few paragraphs before, each premium box contains a premium gachapon and that month's contained Pokemon due to Pokemon Go's rising popularity. The pokemon I got was Samurott (or whatever it is called in your country xD ).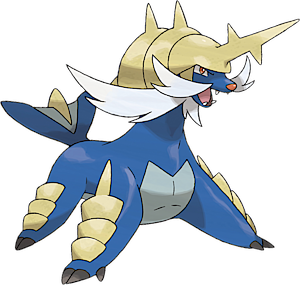 Here's a picture of Samurott. Oshawott was my starter at that time too :'D Pokemon Black and White were the last Pokemon games that I played because I couldn't afford a 3DS and my family wouldn't get me one even for my birthdays :(
Anyway, back to the main point...
Next up were my 3 most favorite foods in the box! On the left we have Calbee Saporro Potato chips, which were made from potatos from Saporro and flavored with 9 vegetables. They were very delicious and tasted a bit like stir-fried vegetables on butter.
On the middle we have, UFO chips , the new corn puffs taking Japan by a storm! They are flavored after the iconic UFO Yakisoba noodles. It was slightly hot and spicy with a very meaty taste. It was the best.hands down.
Lastly, on the right, we have Umai Strawberry Bites which are classic Umaibo style potato bits infused with sweet strawberry chocolate. These ones really smelled good. The strawberry flavor was also noticeable so I really enjoyed it a lot.
Next up we have the PRETZ Butter sticks on the left. Each box comes with 2 packs of pretz sticks. It tasted like your regular pretz sticks but with a strong creamy and slightly salty butter flavor. I really liked these a lot!
On the middle, we have Petit Chunichi Dragons which was like a very cute and small version of pringles in chicken wings flavor. They might be smol but their flavor is strong and it's perfect for people who wants to control their portions.
Lastly, we have Big Bar Z , a crunchy chocolate flavored biscuit in right corner. These were really really delicious. I rarely like chocolate flavored things since I prefer real chocolate but I think these pass my standards since it has more chocolate flavor than biscuit flavor ( don't you see what I mean? xD ).
Next, on the left we have Pineapple Gummy , a chewy but tough pineapple-flavored gummy. It had 6 gummies neatly placed in a plastic container in it shape. I found it difficult to get out of its case xD.
The middle one, Puchitto "Shari" Ramune , is a bubble shaped candy with fizzy Ramune flavor. However, rather than Ramune, I think it tasted more like bubblegum. But hey, that's just my opinion.
The one on the right corner is the Nom Nom Sherbert. It has a sweet banana flavor and felt like eating yogurt. Before eating it, it is advised to freeze them for a bit to make it taste better. I actually really loved this one since it didn't taste that artificial. It was also easy to freeze and defrost .
Lastly, the one on the bottom is the Mintia- Calpis mints which were my favorite among the four. It contained 50 very small mints that you can directly get from the square part in the bottom left area.
That's all for the stuff they sent me. Don't forget to check their sites below: